Dudley's New Sixth Form Centre on Schedule for September Opening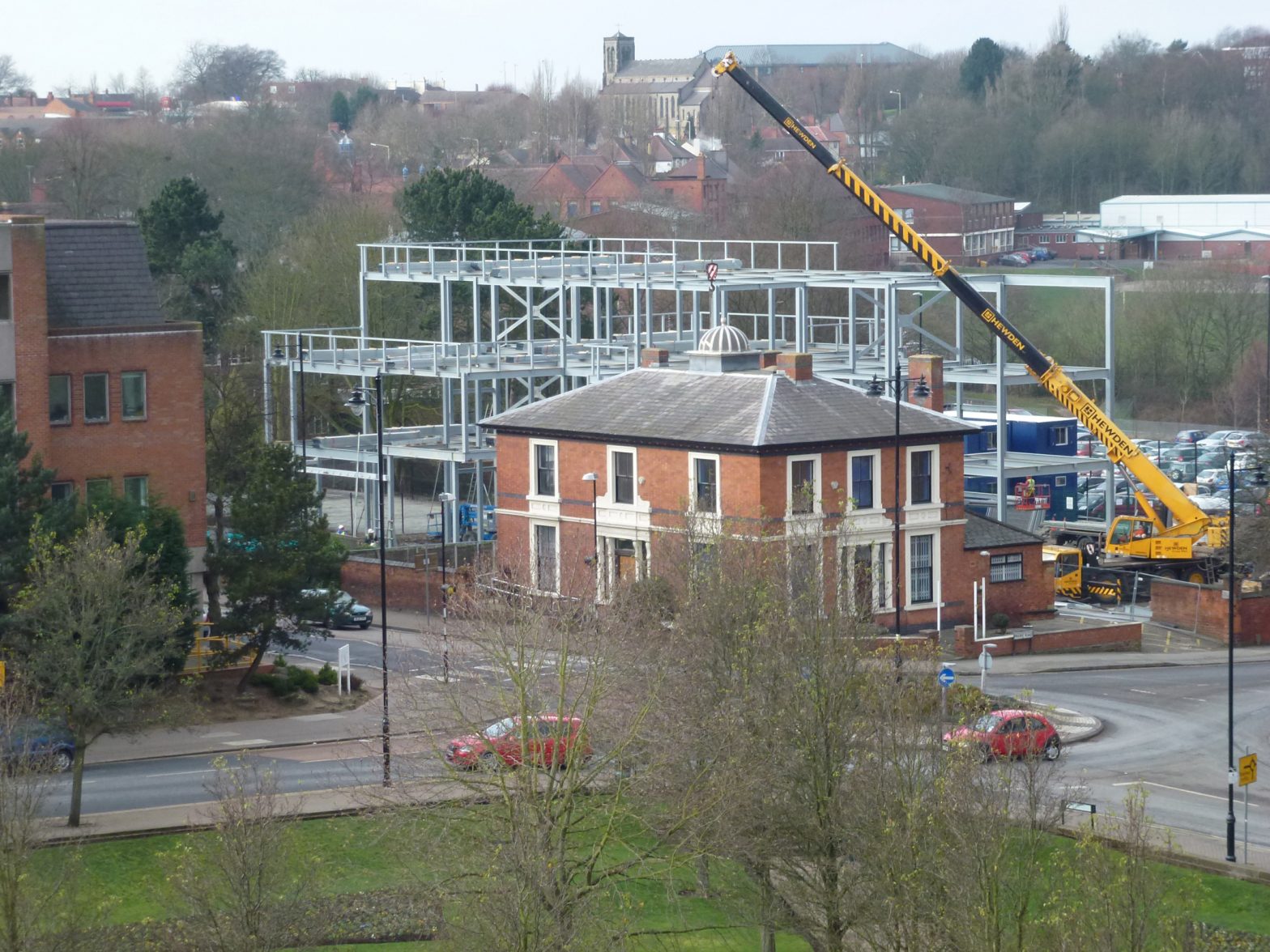 An unseasonable warm winter and plans to install a weatherproof wrap on the new multi-million pound A level development, Dudley Sixth, has enabled building work to progress as planned, ready for its official opening this September.
The steel structure, concrete stairways and flooring for the two story building on Ednam Road now gives an indication of the size and scale of the new A level centre, which will house a state-of-the-art learning environment and incorporate a specialist centre focusing on science and mathematics.
Once the building is 'wrapped', work will commence on the all-important interior fit out, which won't then be interrupted by any unfavourable weather conditions. Robert Chapman, Director of Dudley Sixth, explained "Dudley Sixth is certainly benefitting from good project management and a warm winter. Our plans to 'wrap' the building will guarantee work continues whatever the weather, and to date all our targets and key milestones have been met.
"Interest in the building is growing as it takes shape, as are the number of applications we've received from young people across the area looking to study A-levels. Being right on track at this point in the project is a really good place to be, meaning we can manage the development more effectively and ensure we move into the building in August, ready to start teaching in September."
The August handover of the building will enable A level teaching and support staff to familiarise themselves with their new teaching areas, facilities and the specialist 'green' energy efficient combined heating and power system.
Jonathan Kell, Midland's Managing Director at ISG, the main contractor for the development, said: "Work at Dudley Sixth is progressing extremely well and we are right on track to deliver these superb new teaching facilities ahead of the start of the new academic year. There is a great deal of expectation surrounding this important regional development and we're confident that students arriving in September will greatly benefit from the modern, purpose-built learning environment at Dudley Sixth."
Dudley Sixth will have an unashamed focus on academic excellence by offering over thirty-five AS and A2 levels in a range of different subjects, from maths to media, languages to law and sports to science, backed up by outstanding support and teaching.
Students studying at Dudley Sixth will also have access to a gym, sport resources, theatre and other facilities housed within Dudley Learning Quarter, a new campus area being developed in the centre of the town.